Blog posts on this site may contain affiliate links, which means I may receive commissions if you choose to purchase through links I provide (at no extra cost to you). Read my full disclosure and privacy policy here.
Disclaimer: I was provided a copy of the book noted below in exchange for this information. All opinions are 100% my own.
One of my goals in 2014 is to be more organized. Those of you who know me are probably shaking your heads. Thing is, you haven't seen my bedroom or scraproom or healthy snack cupboard.
To help with that, US Family Guide clued me in on "A Mom's Guide to Home Organization" and I am interested (for many reasons) to see what this book has to say. I'll be reading it over the next few weeks and come back at you with a review.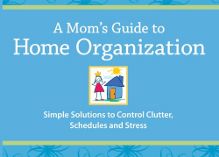 The book, available on Amazon, "walks you through simple processes and tips for organizing your time, your stuff and your space. The second half of the book addresses how to teach your children the life skill of being organized". If you've seen my kids' toy room, you know I need to read this.
Have a room like this?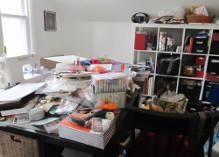 Use the tips in the book to turn it into this:
I'll keep you posted. Between this and one of my current personal endeavors, this should be a fun and easy task.
* Note – the above photos are not my house…I wish they were! I'll post some before and afters. 😉