Blog posts on this site may contain affiliate links, which means I may receive commissions if you choose to purchase through links I provide (at no extra cost to you). Read my full disclosure and privacy policy here.
We received tickets to check out Fun Slides Carpet Skatepark through US Family Guide. All opinions are 100% our own.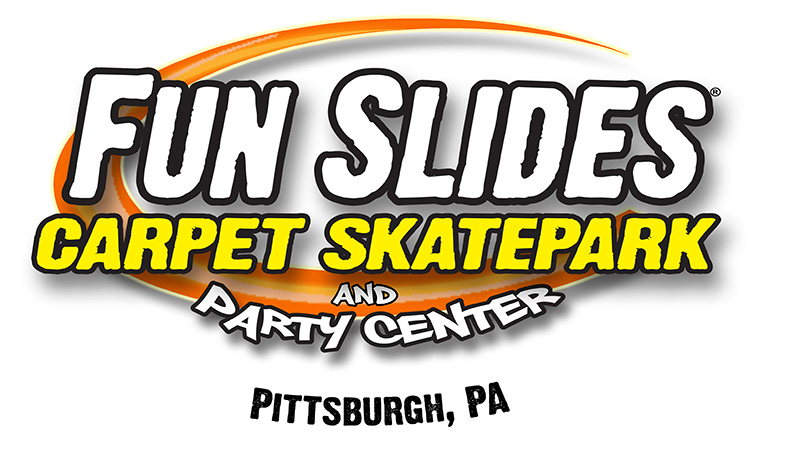 It's been awhile since the big kids and I checked out Fun Slides Carpet Skate Park in Pittsburgh (December 2016, to be honest); but I realized that I forgot to let you all know how it went after I first told you about them.
Here's where I admit that you're going to see a few posts like this here over the next few months. You see, being a mom of four who works full-time outside of the home + volunteers with church + has kids in sports…life gets away FAR TOO EASILY. I don't want to put up some front that I've got it all together because SIS, I don't and you shouldn't either.
But the good news is that my post is right on time for you parents of kiddos who actually get a spring break (unlike mine who are in Armstrong and won't see summer until the middle of June #minirant).
Fun Slides Carpet Skatepark Pittsburgh – Spring Staycation!
With the weather being as crazy as it has been so far in April (70 one day, 30 the next), Fun Slides Carpet Skatepark is a great place to go to enjoy some of your spring break indoors. US Family Guide shared with me the details:
Fun Slides Carpet s Skatepark & Party Center www.funslidespark.com is a family owned and operated entertainment facility known for our unique brand of blacklight sliding family fun, excellence in providing awesome birthday party experiences for our customers ages four through teen and skate staff that love to teach people how to carpet skate and do cool tricks.

What is Carpet Skating you may ask? From the makers of EZ Moves Furniture Slides, this unique and cool type of fun is so easy to learn. Skate instructors strap plastic skates on the bottom of your athletic shoes, give a demonstration and then teach you to slide in minutes. Kids and parents alike love to carpet skate because as our motto says…"You Were Born to Slide!"

US FAMILY GUIDE
And the Bigs throughly enjoyed their "cool carpet shoes", the music, the ramps, and the black lights. As a mom who is such a rule follower, it was a little tough for me to chase them around and make sure they were following the rules (especially because Arianna, the oldest, was more daring and would go down bigger ramps than Evan); but the biggest piece of advice I can give is let them have fun.
When we visited, we got to do a few Xtra activities like laser tag and a ninja course. They now have dodgeball, carpet hockey, and a glow-in-the-dark bounce house. You'll easily fill a few hours of spring break fun with a visit. For details on visiting and a list of current Xtra activities, check out their website.
All in all, the Bigs laughed a ton, fell a few times (but got right back up), and have asked to go back more than once. We've been waiting to return for the twins get get a little bit older, but now that they're four, we will probably get a visit there again soon. The two hour passes are a great way to burn off that Easter sugar rush!