Blog posts on this site may contain affiliate links, which means I may receive commissions if you choose to purchase through links I provide (at no extra cost to you). Read my full disclosure and privacy policy here.
This blog post about Dr Jacobs Naturals is a collaboration between 'lil Burghers and US Family Guide. I received product in exchange for this post. All opinions are 100% my own.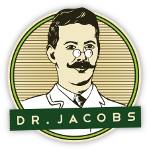 As a #fitmomintheremaking, I find myself leaning toward making healthy choices that extend beyond the family's membership at the local YMCA and what is in our kitchen and pantry. We've been using Dr Jacobs Naturals Castile soaps in our house this summer and it's time that I tell you about them so you can decide if these are for you, too!
Dr Jacobs Naturals
I first heard about Dr Jacobs Naturals Castile soaps through US Family Guide. What caught my attention was that they are "free from all the nasties: NON-GMO, Paraben Free, Sulfate Free, Gluten Free, Free of artificial dyes & coloring. PETA Cruelty-Free & Vegan".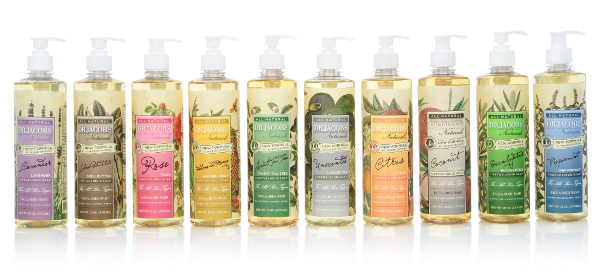 Trust me. These weren't things I cared about back in the day when I was pregnant with Arianna and eating ramen on my kitchen floor. Back then, I didn't have the money to spend on "the good stuff" (clearly) but I also didn't have the resources to tell me that the soaps I was buying at a certain store's semi-annual sale since I was a teenager might not have been the best choices. (Okay, before I get too judgemental of my "old self", I'll admit that I still shop that sale because I just can't give it up 100%.) But now that I know better, I'm trying to make our family about 60/40 on the crunchy scale. I try.
Because I didn't know what all of that meant, I went to the Dr Jacobs Naturals FAQ page and learned that:
Dr. Jacobs Naturals is 100% natural. Our product is free of synthetic fragrances and preservatives. Our soap is pure Castile and is gentle enough for even the most sensitive skin. As an all-natural soap, made from olive oil, Dr. Jacobs Naturals will leave skin smooth and silky by forming a protective barrier. This barrier will help skin hold in moisture. Olive oil soap is the perfect addition to a regular skin care routine. As well, for customers who care for the environment, our soap is environmentally friendly. We are completely biodegradable, free of harsh chemicals that pollute our groundwater. We also use recyclable containers and we do not use palm oil. Dr. Jacobs Naturals castile liquid soap does NOT have any artificial ingredients, colors, parabens, phthalate, propylene glycol, lauryl/laureth sulfates, and triclosan.

Source: drjacobsnaturals.com
As much as we are outside, I think having a protective barrier from the environment is a pretty good thing, so decided to give it a try.
My Experience with Dr Jacobs Naturals
We were sent a 32-ounce charcoal Castile liquid soap. I'm glad this has a 1 year after initial use shelf life because there's a lot of soap in there! This soap is great for me to use after a run on the trail or a day spent by our backyard pond. It doesn't really have an intense smell but it deep cleans and unclogs pores. It can even be used as a shampoo! I will note that this soap does leave me feeling a little like I showered with hard water, but that feeling goes away after I've dried and dressed – I think that's a thing with Castile!
For the hands, we're loving the scent and softness delivered by the almond honey Castile liquid soap that came with a pump for hand washing. Our hands feel softer (without the need for lotion) and smell amazing.
And then there's the minty cucumber mojito bar soap. Peppermint is one of our favorite essential oils for cooling and antibacterial powers but then you add in the cucumber and this bar soap is simply refreshing.
YOUR Experience with Dr Jacobs Naturals
Haven't tried these Castile soaps yet but are intrigued? US Family Guide and I would love you to give Dr. Jacobs Naturals a try this summer. Through July 31, 2018, use code freeship20 on orders over $20 on the Dr Jacobs website (more details can be found on this coupon).
Have you tried Castile soaps? What is your favorite scent?