Blog posts on this site may contain affiliate links, which means I may receive commissions if you choose to purchase through links I provide (at no extra cost to you). Read my full disclosure and privacy policy here.
Enter disclaimer text
+

Are you like us and looking for something for your school-aged kids to do this summer? Perhaps Digital Media Academy is the answer for your 'lil ones! Founded at Stanford University, Digital Media Academy (DMA) is ranked as one of the ten best summer camps in the world.
According to US Family Guide, the camps allow your kids to "learn computer programming, app development, 3D modeling, robotics, graphic design, filmmaking, and much more. DMA summer camps are one or multiple week experiences taught by industry experts and tech professionals. Campers get hands-on experience creating projects using the latest hardware and software from Apple, Canon, Adobe, and more."
The DMA Experience from Digital Media Academy on Vimeo.
As a kid, I went to something similar with my church, and today I work in Information Technology and run a blog. To say I'm geeked out by this opportunity is an understatement! If only we lived a little closer to the Pennsylvania locations, I wouldn't think twice and would be enrolling Arianna. (You can find the locations and courses near you here).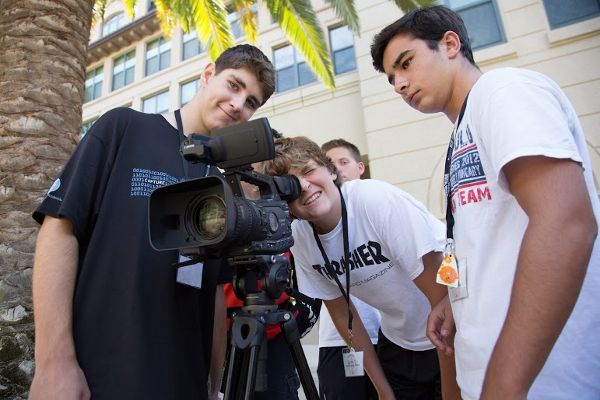 US Family Guide asked me to share with you some savings for Digital Media Academy: Save $75 off summer camps at Digital Media Academy with code TECHSUMMER at www.DigitalMediaAcademy.org. Sign up for multiple weeks and save big! Campers save $125 for each additional course they register for. Register by May 31 to #CreateTheNext best-selling app this summer!