Blog posts on this site may contain affiliate links, which means I may receive commissions if you choose to purchase through links I provide (at no extra cost to you). Read my full disclosure and privacy policy here.
Enter disclaimer text
+
As a mom who works in technology AND has three girls, I am super excited to share with you an extension on the information about Digital Media Academy last week. They have a program made specifically for girls to help close the gender gap in the technology industry. I feel it, and I hope by the time my daughters are ready to enter the workforce it will be a non-issue.

According to Digital Media Academy (www.DigitalMediaAcademy.org), there is a challenge to be met:
Despite being one of the fastest growing fields, Computer Science has one of the highest rates of gender disparity. Researchers believe that the impact of social expectations and lack of mentors for girls contributes to underrepresentation of women in tech.

This means women are missing from a field that typically compensates women 33 percent higher than other industries and is growing at more than double the rate. The Department of Labor predicts that by the time girls in middle school make it to college, there will be one million Computer Science-related jobs without qualified workers.
Digital Media Academy's Project based classes put girls in charge. They foster leadership via collaboration. Both of these things have proven vital in my success as a woman in technology, so I am glad to hear the Made for Girls program at Digital Media Academy is dedicated to this effort. You can find out more about this effort on their website, www.DigitalMediaAcademy.org.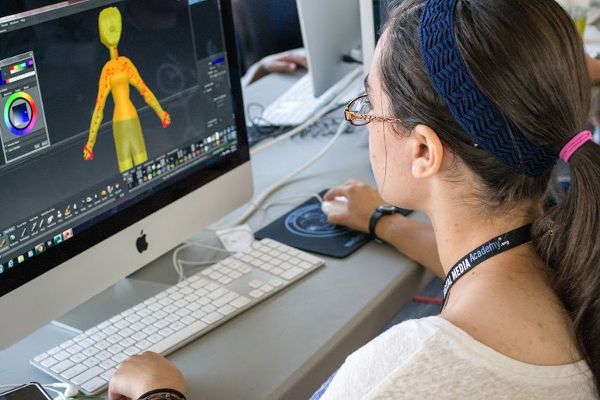 +
And if you have 'lil guys in your life, don't fear. There are programs for both genders starting at age 6 through adult. Check out my first post about Digital Media Academy for more information.
+
US Family Guide asked me to share with you some savings for Digital Media Academy: Save $75 off summer camps at Digital Media Academy with code TECHSUMMER at www.DigitalMediaAcademy.org. Sign up for multiple weeks and save big! Campers save $125 for each additional course they register for. Register by May 31 to #CreateTheNext best-selling app this summer!
Questions? Call 1(866)656-3342 to speak with a Guest Service Representative or email info@digitalmediaacademy.org and mention the US Family Guide Special Offer.