Blog posts on this site may contain affiliate links, which means I may receive commissions if you choose to purchase through links I provide (at no extra cost to you). Read my full disclosure and privacy policy here.
Review Disclaimer: We have a partnership with US Family Guide – they provide opportunities such as Challenger International Soccer Camp in exchange for reviews on this blog and our social media. All opinions are 100% our own.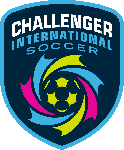 It might be hard to believe when we're still in that time of year when it is 50-degrees one day and 30-degrees the next, but it is time to start planning what your kiddos are going to do when they're off school this summer. For the last two summers, Evan has taken part in a Challenger Sports soccer camp and he's excited to do the same this year.
Challenger Sports International Soccer Camp
You might remember that the program Evan was involved in the past two summers was British Soccer. This year, Challenger Sports is combining elements of that program with their TetraBrazil program and unveiling the all-new Challenger International Soccer Camp. Evan has had coaches from both the UK and Brazil, so I'm sure not too much is going to change other than bringing even more opportunities to get skills from coaches around the world.
International Soccer Camp will include instructional camp programs for ages 3 and up. The TinyTykes program (for ages 3-5) will include fundamental soccer activities, games, and stories, designed to enhance technical skills along with physical and social development. With the return of half and full-day programs for ages 6-16, students will get time for skill development, games, challenges, and competition each day.
Get Registered for International Soccer Camp
Challenger Sports, the leading soccer camp company in North America, is combining the most popular elements of their two existing industry-leading camp programs, British Soccer and TetraBrazil, integrating them into a collection of the most effective soccer practices used by youth teams around the world.

The new Challenger International Soccer Camp reflects the truly global nature of the sport today and provides young players with a wide variety of coaching styles, practices, and influences that will help them develop a well-rounded skill set.

We have taken the best coaching methodologies and practices from England, Brazil, Spain, USA and France and have woven them together in a multi-faceted on and off-field coaching experience.

Most camps will include a free soccer ball, T-shirt, Poster and Certificate, but please check your individual sessions on the next page to confirm this.

Any camp or clinic participant will receive the iChallenge App and 20 free skill-building videos!

Source: Challenger Sports

Interested in joining in the fun this summer? Search for the International Soccer Camp closest to you and then register. US Family Guide has shared with me that if you register 30 days before camp, your child will qualify for a free International Game Jersey!