Blog posts on this site may contain affiliate links, which means I may receive commissions if you choose to purchase through links I provide (at no extra cost to you). Read my full disclosure and privacy policy here.
Review Disclaimer: We have a partnership with US Family Guide – they provide opportunities such as Challenger Sports International Soccer Camp in exchange for reviews on this blog and our social media. All opinions are 100% our own.
Pittsburgh, it is time to welcome Challenger Sports International Soccer Camp back to our city as a summer day camp option for your 'lil Burghers! Our son Evan is a three year alumni of the program and will be back at one of the fields this summer…and he highly recommends this for any kid who loves soccer or wants to learn more about the sport.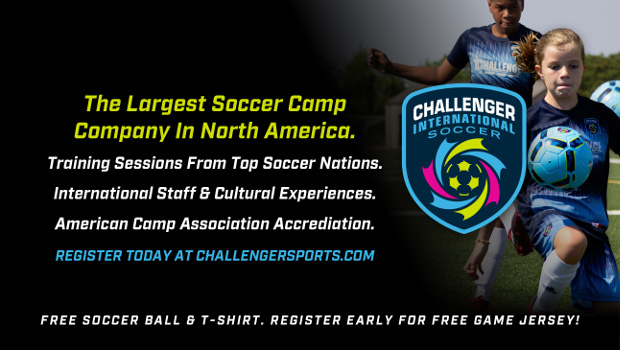 Challenger Sports International Soccer Camp 2020
This program, which brings coaches from around the world (Evan's had coaches from the UK, Spain, and Brazil) is a nationwide program for ages 2 to 18. Coaches stay with host families and bring their skills to further the love of soccer in our communities. We've been part of their "family" for three years but I still am amazed at what they offer kids through this program:
Challenger Sports, the largest soccer camp company in North America is coming to a community near you, and bringing over 30 years of coaching experience. Our international staff will work with your players to teach a fun, technical and tactical curriculum that's filled with training sessions from five of the world's leading soccer nations. Challenger's International Soccer Camp offers instructional camp programs for all age and ability levels! The TinyTykes program, ages 2-5, provides fundamental soccer activities, games, and stories; designed to enhance technical skills along with physical and social development. The Half-Day Camp, ages 5-16, is the most popular program and will provide 3 hours of skill development, games, challenges and competitions each day. The Full-Day Camp, ages 8-18, is a 6 hour program filled with developmental practices, games, competitions and challenges. Register now for Challenger's International Soccer camp and get a free international soccer ball, t-shirt, poster, player evaluation and access to TopYa!'s Juggling Club sampler! Register 30 days before camp and qualify for a free International Game Jersey!

Source: Challenger Sports / USFamilyGuide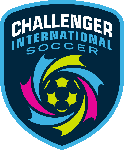 Register Today | Lots of Freebies!
We took a look at the camps offered in the Pittsburgh area and are excited to see a number of options throughout the whole summer. If Evan could go every day, he would. We live about an hour from each camp and usually have to rely on the Grands to get him to/from camp. Thankfully the camp has an easy (and secure) drop-off/pick-up process that works for our family + it gives them a chance to see their soccer dude play his favorite sport. ​​​​​​​We try to get the whole family there on the last day for the ​​​​​​​last "World Cup" game – but our soccer star doesn't always love our cheers! 😉
Registering early is one of our favorite things to do because there are lots of freebies for those who get it done now:
International Soccer Ball
T-Shirt
Poster
Player Evaluation
Access to TopYa!s Juggling Club Sampler
International Game Jersey – must register 30 days in advance!

Interested in joining in the fun this summer? Search for the International Soccer Camp closest to you and then register. US Family Guide has shared with me that if you register 30 days before camp, your child will qualify for a free International Game Jersey!
Has your child participated in a Challenger Sports summer camp? What did you think? What questions do you have if you haven't done this camp before? Think about who you can share this opportunity with – or even consider gifting a week of camp to a child in your life.
Personal testimony – when Evan goes to camp, it is so worth the $200 the full day costs. He gets home, eats a bunch of food, packs his own lunch for the next day, then sleeps for hours out cold from the activity! ​​​​​​​Share this post on Pinterest so a mama or daddy who needs a good rest can check this out!