Blog posts on this site may contain affiliate links, which means I may receive commissions if you choose to purchase through links I provide (at no extra cost to you). Read my full disclosure and privacy policy here.
Disclaimer: This post may link to a product or service that I either received or was compensated to talk about. I promise to give you my honest opinions in these reviews, and to share products or services I'd actually use.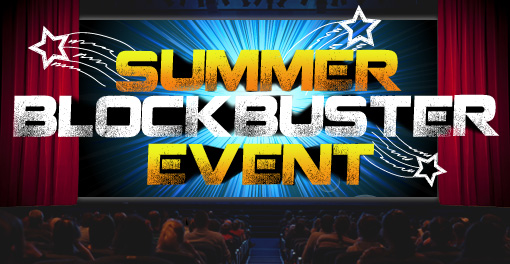 It is high time for a good night out around here. It might be because I spent the day working at home and watch what my SAHD of a husband has to deal with (ahem) or because my foot is aching (more on that later). Either way, when I heard about the latest specials by Restaurant.com included a Blockbuster MOVIE event, my ears perked up. Maybe you could use one, too?
Details are below, you're welcome.
Restaurant.com, the trusted and valued source connecting restaurants and diners nationwide, wants to help kick-start your summer with a blockbuster event! Whether you're celebrating mom or just looking for a night out, enjoy this Specials by Restaurant.com Dinner and A Movie deal. With this exclusive offer from Specials by Restaurant.com, you'll get two movie tickets to use at one of your favorite movie theaters along with a $50 Restaurant.com eGift Card, all for just $28!

Source: US Family Guide

Don't miss out on this show stopping event as this offer is only available for a limited time! Specials by Restaurant.com deals make great gift ideas for everyone.

Locate your theater here and you'll be on your way: http://emoviecash.com/locator/

Deal Link: http://rst.cm/w8rOo